Discover the new collection & campaign.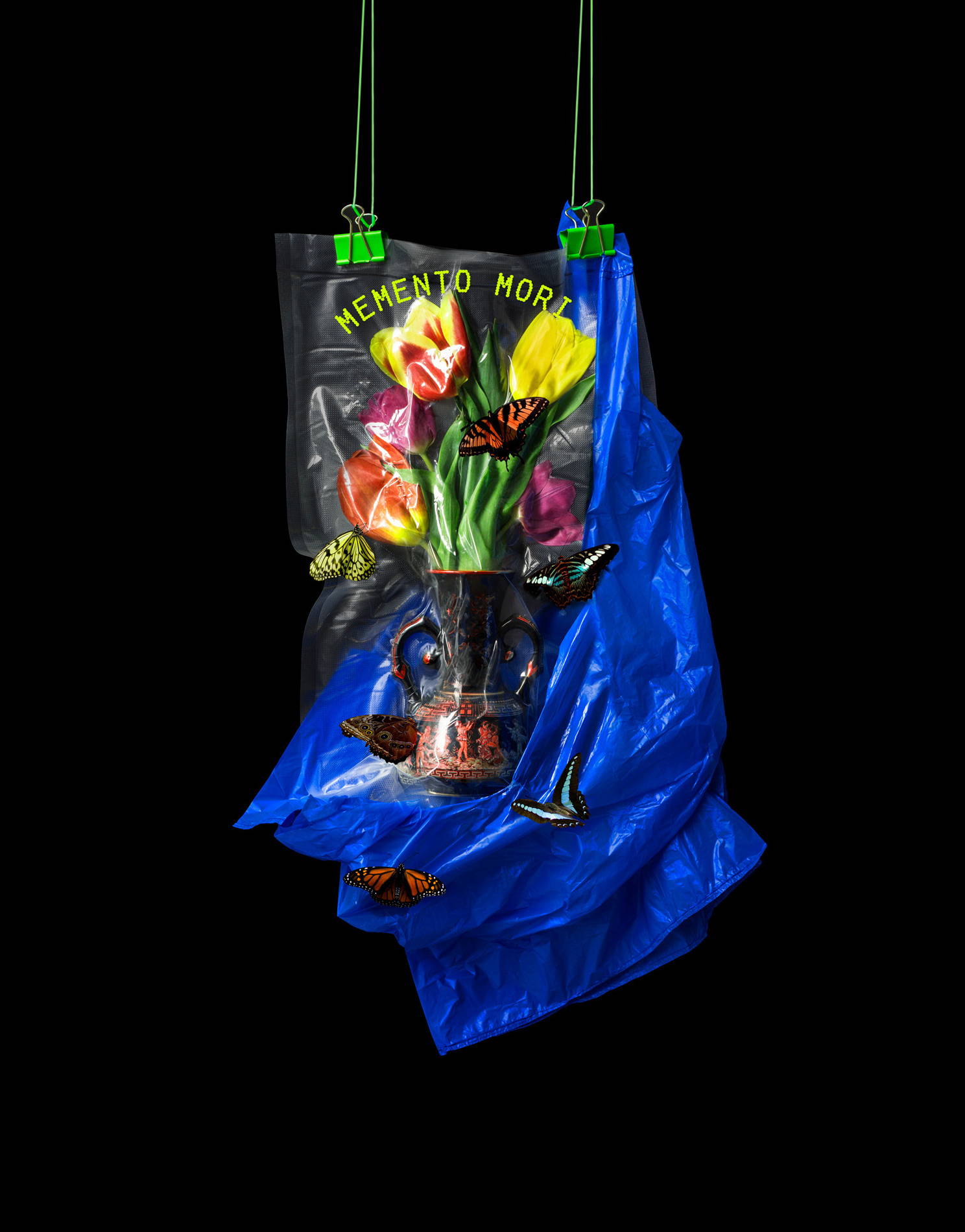 'Memento Mori' collection features photographic artwork prints inspired by 16th and 17th Century Vanitas paintings. The term 'Memento Mori' is a reminder of passing time and the transience of life.
The new artworks depict elements seen in classical still life paintings, re-invented alongside materials and objects which reflect the modern day.
The collection features high detailed prints and embroidery on 100% organic cotton. All items are limited wearable editions designed by Jam Sutton.