The Transformation of Zeus I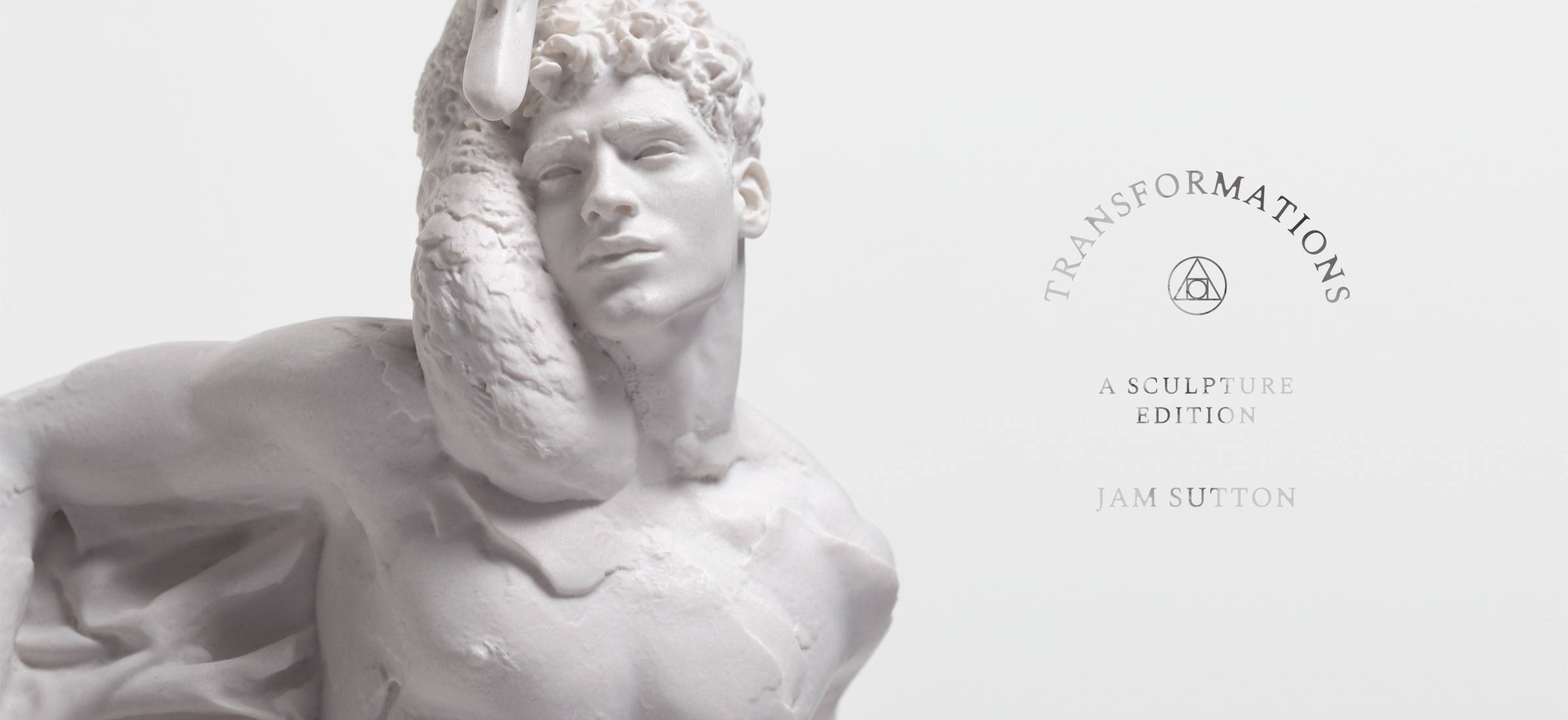 'The Transformation of Zeus I'
'The Transformation of Zeus I' sculpture explores mythology, the avatar and the distortion of identity through technological advancement. The sculpture is made using technologically advanced and traditional techniques, using Carrara marble as the material.
Utilising 3D scanning, Jam digitises the human form and creates 'avatar' sculptures which reference mythological transformations of identity. The mythological transformation of identity is linked to online fictional persona and the 'technoself'.
Throughout ancient Greek mythology, transformation and metamorphosis featured heavily, especially in the stories of Zeus and his various love affairs. Zeus used transformation to manipulate, deceive and lure for the purpose of intimacy — especially in the seduction of Leda where Zeus transformed his identity into a swan.
The swan symbolically features in the artwork as a depiction of this transformation, but also as a metaphor for grace and beauty, or the 'ideal' self. The model Jhona Burjack portrays a modern-day representation of society's physical ideal.
The sculpture references relics of antiquity through glitches and cracks created by data misalignment during the 3D scanning process. The resulting work is a neo-classical depiction and exploration of human existence and identity in a technological society.
Carrara marble
Dimensions: 60cm x 28cm x 18cm
Weight: 8.1kg
Edition of 10 + 2 AP
Supplied with a Certificate of Authenticity
Shipped in a bespoke aluminium flight case.
Wall mounted sculpture (features picture hook built into marble on reverse)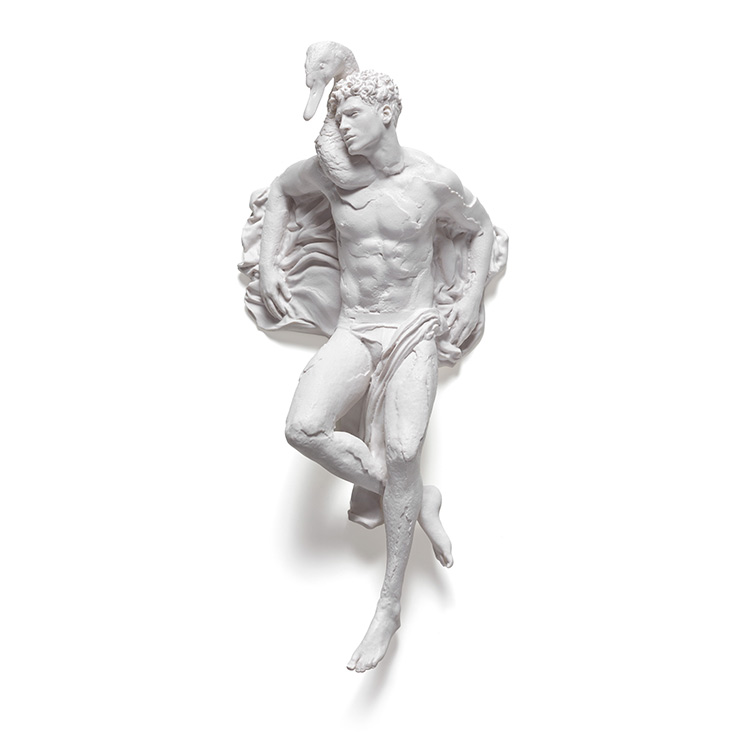 'The Transformation of Zeus I' sculpture is now avaliable for purchase. The Carrara marble wall-mounted sculpture is shipped in a bespoke flight case with certificate of authenticity.
For any questions please contact info@thisisnotclothing.com